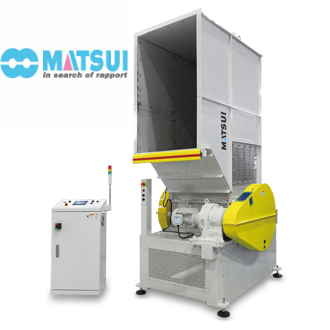 MSHT-i Máy nghiền vụn Matsui
Nhà cung cấp: Anh Nghi Sơn
Hãng sản xuất: MATSUI VIET NAM
Liên hệ tư vấn

Ms Vy

vy.ans@ansvietnam.com

01282.651.880

tuongvy.ans
MSHT-i Máy nghiền vụn Matsui Vietnam ANSdanang
Shredder for fuel tank and drum
" iplas " is the name for a group of intelligent products developed by MATSUI with self-control functionality. Products equipped with " iplas " operating to its original power of 9-31% while maintaining a high performance ratio. It is a energy-saving, low-noises, and compact smart shredder.
1. Equipped with energy-saving system drive!
● With i plas
In the conventional energy-saving operation is now possible with a small motor that could not be.
Senses the load during operation, self-judgment function was added to help one another while the motor of the machine 2, the driving force and crushing capacity can be optimized operation.
● Energy-saving effect
If one were crushed to 1 minute gas tank, to achieve up to 92% reduction rate of conventional electricity (4.4kW) motor 2 machine 2.2kW.
Energy-saving operation function is activated when idling and no load sensing, to achieve up to 96% electric rate reduction.
2. Load sampling function
Sampling crushing load, equipped with the ability to self-determine whether or not material can be crushed.
3. Space saving
W1510×D1980×2100 Weight: 2050kg
4. The most suitable cutter design
Advanced knife design emphasizes cutting performance while reducing cutter loads.
5. Quiet operation
Average Noise Levels: 82~87dB
Wedge Cutter Design means low noise levels.
6. High reliability
State of the art machine design results in high mechanical rigidity. Even cooled and hardened products can be ground without trouble.